Airport Limousine

Our Private Airport Transfer service offers an exclusive private car usage service. While we do offer a simple Airport taxi service, currently The Ministry of Health, Labor and Welfare do not allow people coming from overseas to use this service.
Using our Private Airport Transfer service is allowed, so please make a reservation from this page.
After booking on this page, we will send you an email from the Reservation center or phone you, and at this time we will be able to discuss the price and any other questions you may have.
We offer a safe environment with strict Corona measures in place so you can ride with peace of mind.
Reservation Proceedure
Arrival time & Meeting time
When choosing the meeting time, please add one hour to the arrival time of your airplane to be safe.
Main Car types
Standard class
Toyota Camry / Crown
4 pax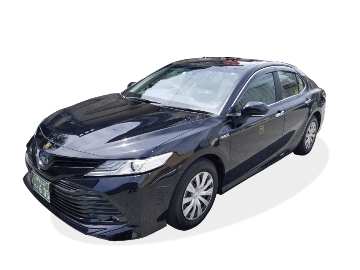 Business class
Crown HV 4 pax
Alphard HV 5~6 pax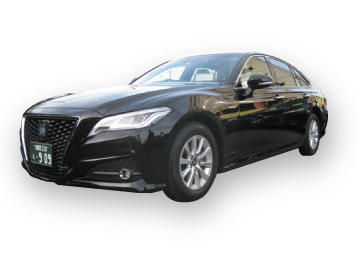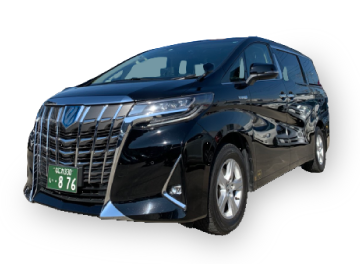 Jumbo Minivan
Hi-ace Minivan
9 pax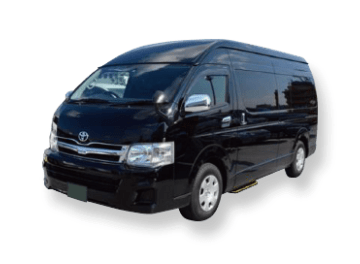 These are the vehicles available. There may be slight changes to the types of vehicle on offer. Please select your vehicle type when you make a reservation.
According to the vehicle type, the number of passengers/suitcases that can be carried may change. Please confirm the number of passengers and baggage items will fit in the chosen vehicle type.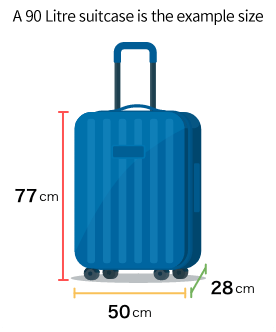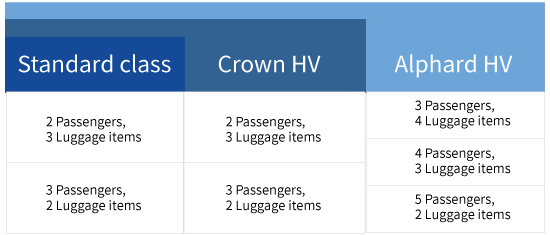 ※When baggage items will not fit in the trunk of the vehicle, they may have to be placed at your feet.
※For Tokyo & Kyoto areas, Alphard Minivans (6 people, 2 baggage items) are the biggest vehicles on offer. According to the type of reserved vehicle, the loading conditions for the passengers & baggage may change.One baggage item is assumed to be up to a 90L Suitcase. Please CONFIRM CLEARLY the numbers of passengers & baggage items.
If there is anything unclear, please don't hesitate to call the MK Call-Center or send us an email.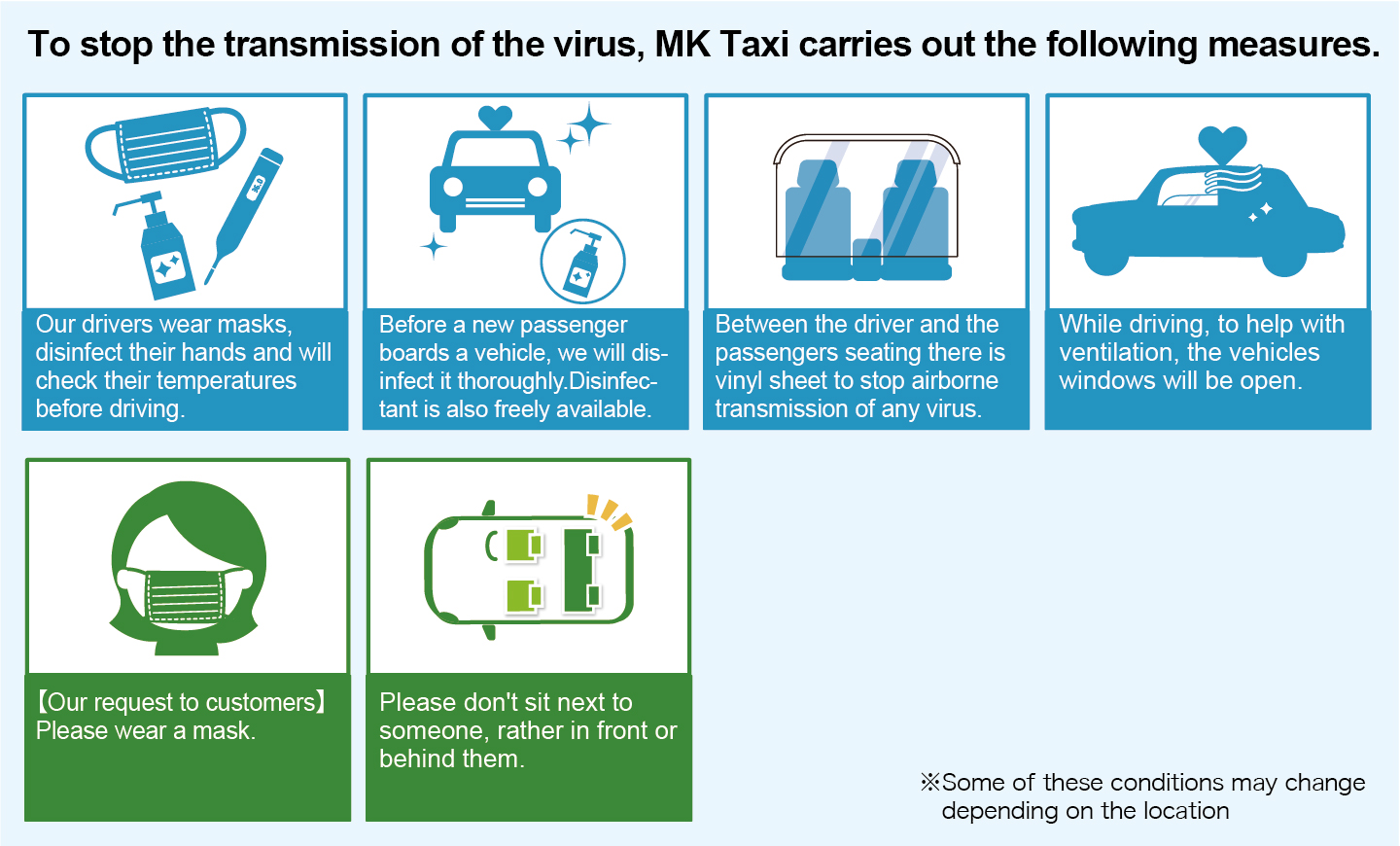 Meeting place at the airport
When being picked up at the airport, please come to the meeting place by yourself. Please click on the airport that you are arriving at.

※The Private Airport Transfer includes a 'Meet Service'. Please wait in the specified area for 'Meet Service' upon your arrival.
New Chitose Airport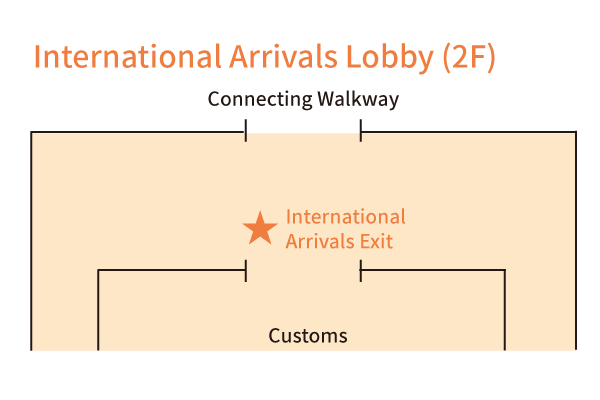 Haneda Airport/Narita Airport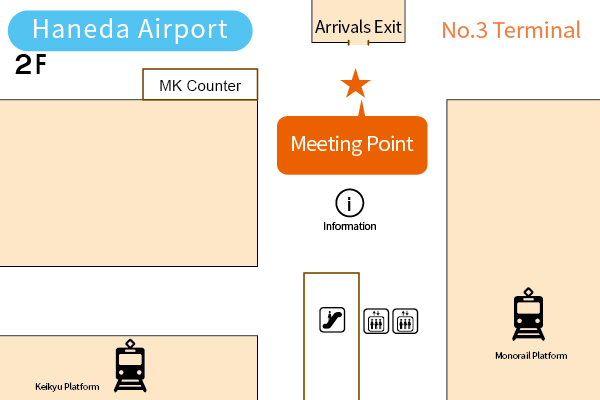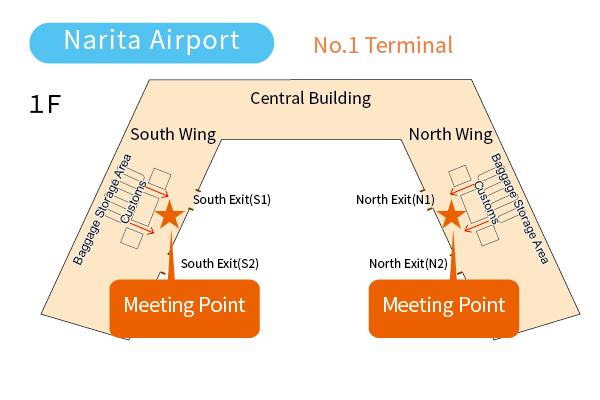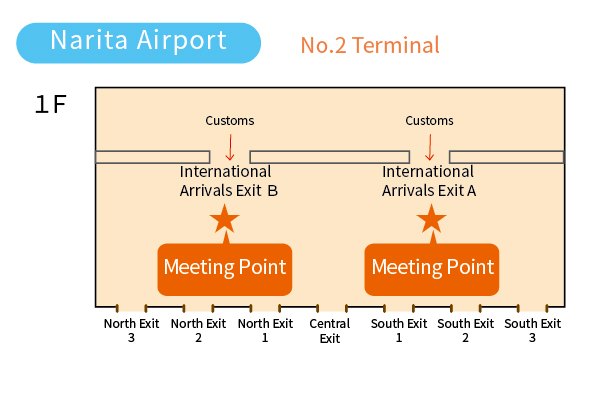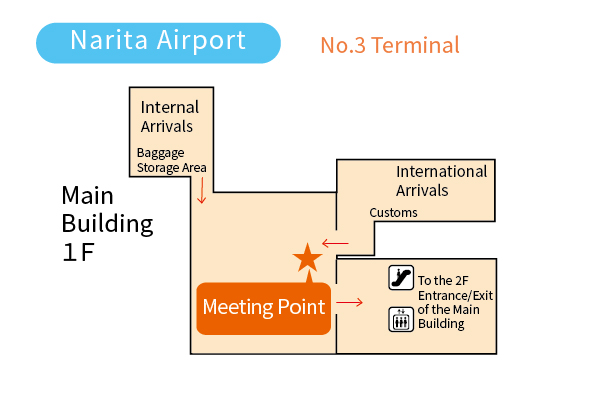 Chubu Airport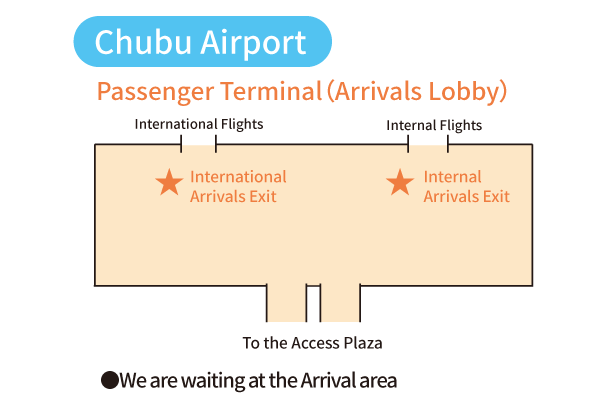 Kansai Airport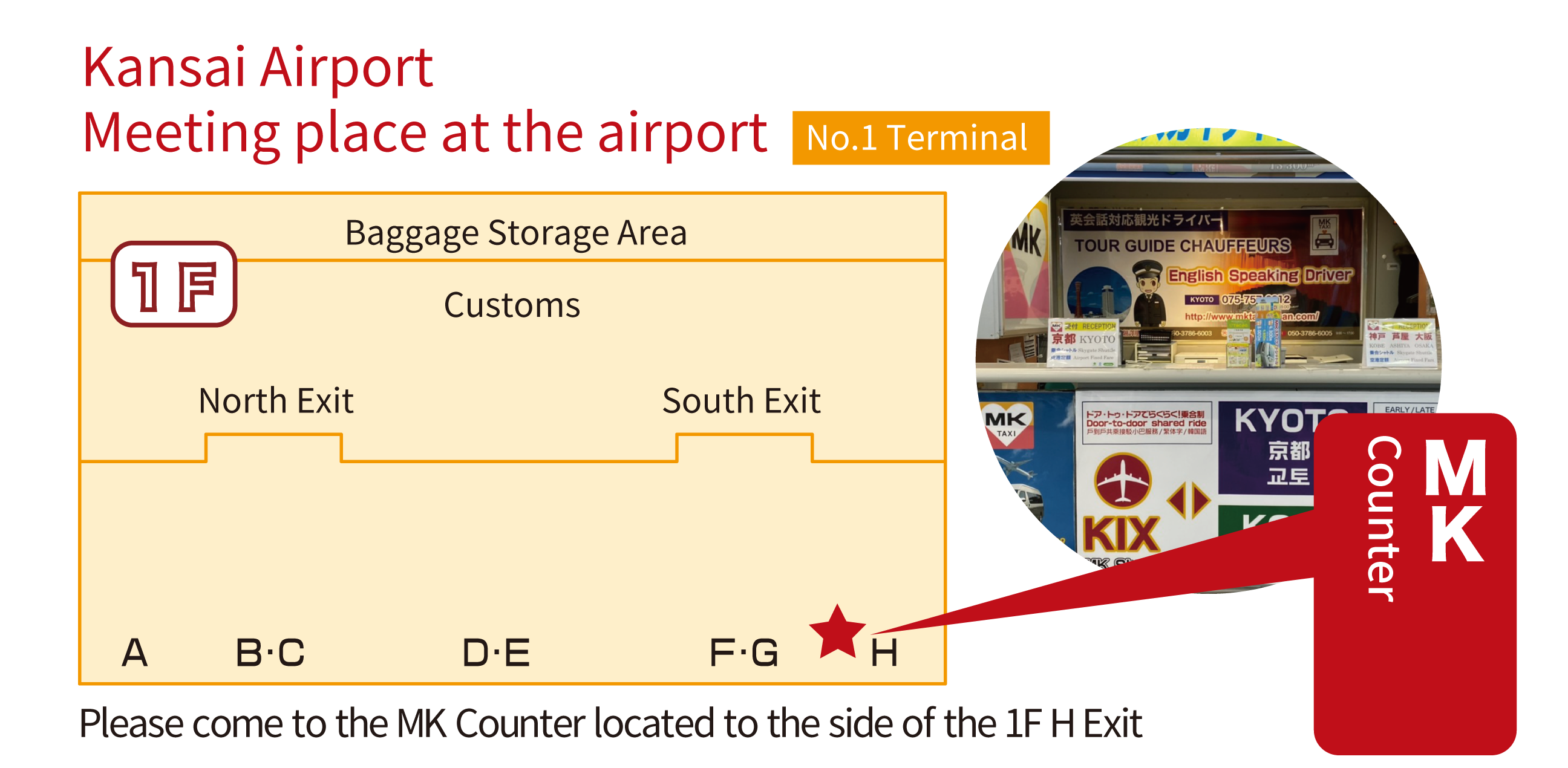 Fukuoka Airport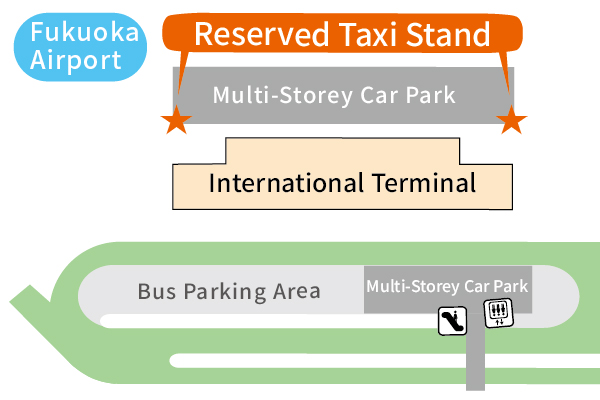 To cancel a reservation, please reply to the [Reservation Confirmation E-mail] or please call us. If cancellations are made by 5pm the day before the day of the reservation, cancellation fees will not be incurred.
For cancellation on the day, cancellation fees will vary depending on the location and the type of vehicle reserved.
For further details please contact us.
Inquiries by email
(For next day reservations, please call)
Inquiries by phone
(For next day reservations, please call)